It's easy to get caught up in the hype of all the potential options for your company's business intelligence solution. And once you finally select the software that suits your needs, it may take some time to get acclimated to its interface and detailed components. Often times, even if you believe you've found the right BI solution, you may struggle to finalize the absolute perfect way to manage big data.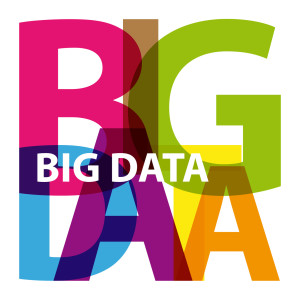 It's one thing to embrace its importance but it's another thing entirely to fully optimize your solution to make use of all of your statistics in a clear, intuitive way. Below, we'll address the most common factors that managers struggle to master and understand when it comes to business intelligence.
Dispersed Data
According to a report from Capgemini Consulting, less than 15% of companies have fully optimized their big data initiatives. The same report also noted that 4 out of 5 businesses have yet to integrate their data sources to every department within their organization. This proves to be a problem due to these companies' inability to amass all of their data from each individual team.
A comprehensive BI solution allows executives to extract the information they need quickly because all of the organization's information is conveniently amassed into one central location, encompassing every department.
With most businesses not taking advantage of this ability, it leads to more time being spent gathering and less time analyzing. Synchronizing your BI solution to include every department allows you to make important decisions quicker and with more confidence.
Trouble Joining Forces Among Departments
Depending on the size of your organization, analytics will likely involve the participation of each department. From sales to inventory to beyond, each number serves as an important detail that shouldn't be overlooked.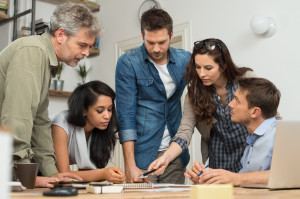 It's issues like these that require strong leadership to stress the importance of your data collection efforts. Once you've selected a BI solution that can achieve all of your goals, it's then your turn to explain to each department how, why and when to input their respective data.
With this cooperation, it makes it easier to make goals from the executive level.  Perhaps appointing a leader within each department can aid you in solving the issue of having disorganized team involvement when it comes to your most important data needs.
Adjusting from Your Old Methods
Let's face it, change is scary. And in the world of business, it's just as frightening to make the leap to new technology, even though its intention is to simplify your world. If you're just now getting on board with a BI solution, there remains a lot to learn with new tactics, strategies and capabilities that blow traditional programs like Excel out the water.
Having a pessimistic view of this change is natural, but it's more productive when you embrace the positive changes that will come when it's time to break down your big data. It's times like these where having an independent BI team can significantly work to your advantage.
Making use of your relationship with a third party allows you to take a backseat on analytics while still giving you the necessary information you need to make sound decisions. These teams aim to simply make data work for you and not against.
In addition to this team, you could also organize a group within your organization, made up of leaders from each department, to discuss weekly trends so everyone in your company is kept in the loop.
For more information on how to maximize your data collection efforts or to help optimize your current BI solution, contact one of our specialists today!