Running a successful business entails more than maintaining sales, providing consistent service and staying the course. If your company's leadership is determined to maximize progress, then your eyes are likely constantly set towards the future. And part of having an informed foresight has to do with understanding your past and current economics.
As many businesses were once doing this with spreadsheets or Excel documents, the times have changed to allow for an easier method of collecting data — using business intelligence (BI) solutions. These solutions transform the raw data that's collected into useful information that is then used to make high-quality business decisions.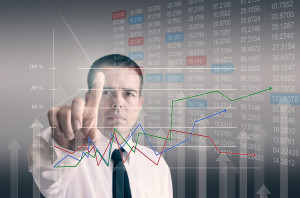 Depending on your market, the use of a BI solution can give you the slight advantage over your competitors that offer similar services or products. In this post, we'll highlight the ways in which implementing a business intelligence system within your company's infrastructure can revolutionize your standing in your industry and serve as a competitive advantage.
Company-wide Finances Made Simpler
According to projections from Gartner's researchers, 3 out of 4 companies worldwide will place major responsibility on business intelligence by the year 2020. And as BI has grown into a $16 billion a year industry, its importance is showing no signs of stopping. If you're considering making the jump from filling out spreadsheets manually or relying on the dated technology that is Microsoft Excel, investing in a long-term solution may be your best bet for your company's evolution.
One of the main areas where BI can aid your organization is the ability to see your corporate finances. As your company grows in size, revenue and influence, so should your data collection efforts. Keeping track of physical paperwork or basic documents on your computer may do the trick, but for a better scope of your current finances and to be able to make effective projections, it's highly recommended that you consider using a business intelligence solution instead.
Planning for the future is just good business — and business intelligence allows you to plan with more confidence and with a simpler display of complicated information. Condensing the intricacies of your data in a simplified, intuitive display also allows you to save much time that can be used in other areas of your company.
Cut Wasteful Spending
With a wider view of your company's statistics, BI also gives you the opportunity to locate areas of waste. In the same way trainers aim to help their clients trim the fat, your BI tools should be able to help you identify areas of waste so you can save your dollars for a more important task.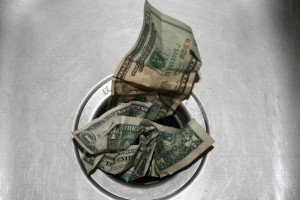 A major part of maximizing your revenue potential involves eliminating your waste — and this goes for both financial numbers and the time spent in making choices, devising plans and analyzing the past and present. By trimming the fat of your organization, you'll have the ability to strengthen your company's core and run a more efficient team with faster, better decisions at the forefront.
Quicker & Smarter Decision Making
Moving towards the future requires a game plan. Whether it's short-term goals that must be reached by the end of the quarter or if it's long-term strategies that must be met at the end of the year, help from business intelligence can go a long way.
Being able to view your company's data in a well-displayed, easily-readable format gives you the flexibility to make decisions with far more confidence than if you were simply looking at your old school spreadsheets.
Time is money. And you don't want to waste either. With that said, implementing a business intelligence tool or software will lead the way to faster decisions and more informed choices that will allow your management team to maximize profits, while cutting costs and gaining a fuller understanding of the complex financial dynamics that make up your organization.