In the business intelligence community, not much has been discussed yet about big data discovery. However, in a couple of years you should be ready to get real familiar with the term. In fact, the term is so new, as you read the first sentence over, you may even begin to think that a typo was made. We assure you it's not.
Big data, data discovery and data science are all the tools that make up the newest trend in BI — big data discovery.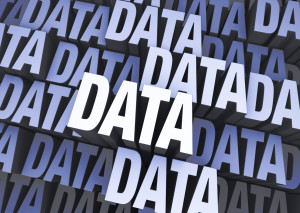 Limitations Transitioning into Strengths
In recent years, all three of these components have risen in popularity to give business owners, analysts and managers simpler ways to make use out of their data. At the same time, however, these tools also have their fair share of limitations.
Big data grants its users the ability to store a large volume of various data, but it lacks the affordability and ease of implementation. Data discovery is simple and flexible but fails to deliver a comprehensive capability to explore the information. Furthermore, its analysis, while appreciated, is not as in depth as it could be.
As far as data science is concerned, it provides the analysis complexity with a range of tools and intelligent algorithms, but it is too complex for everyday users to master.
What makes big data discovery truly unique is that within these three different areas, their limitations are the other's strengths — which makes the value of big data discovery well worth it.
According to Gartner, 2017 will mark the year where big data discovery will become its own market category.
Who Benefits?
The combination of these three useful, but near-perfect tools is going to change a lot of businesses who make use of business intelligence solutions. Its simplicity will make it simpler for users to make sense out of the tricky statistics, graphs and analysis functions. What used to be reserved for specialists to maneuver (data science products), will now be available and more intuitive for a much wider audience.
Now, the users of big data discovery will not eliminate the need for those data scientists. Instead, it will simply expand your team's knowledge on the subject so more employees can aid your data specialists in analyzing your information.
What to Expect Moving Forward
While all of these innovations are aimed to simplify the way your company gathers, displays and analyzes your company statistics, there is still much room for improvement. And this is why the advent of big data discovery is crucial. While there are some who are aware of the concept, it's prevalence in the real world is still minimal. So for some, the idea is not even on their radar, but for others, 2017 can't come soon enough.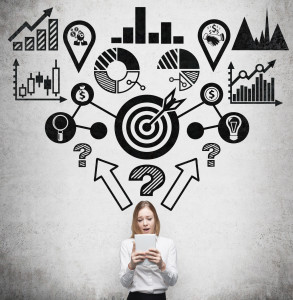 The future is look bright for big data discovery nonetheless.
Take this piece of optimism from Gartner as an example:
Big data discovery may require investigation by BI and analytics leaders to seek a portfolio of technologies and tools to be deployed; since no single vendor offers all the components required, from data access to advanced analytics.
Big data discovery will help expand the use of big data analytics because exploration of big data sources will occur more often, much faster and at a lower cost per analysis, delivered by a broader range of users with more rudimentary technical skills.