When you were a kid preparing for important standardized writing tests or maybe your SATs in high school, teachers often tried to drill certain strategies in your head to help boost your performance: read over the question twice, check your work, show proof, etc.
While the platform for which these techniques are implemented has ultimately shifted as you've transitioned into an adult, the usefulness of these tools remain the same. You still check twice or maybe even three or four times before you press SEND on your emails, don't you?
In the business of big data, the importance of editing cannot be underestimated. Giving your big data science team a helpful hand in making sense of all your complicated, quantitative data can be a huge benefit to your company's leadership and throughout your entire organization.
In this post, we'll highlight the perks of having a qualified BI editor on staff.
Take Responsibility Away from Higher-Ups
Managers aren't glorified crossing guards who simply point and direct traffic within your department. A major part of their responsibilities include planning for the short- and long-term while trying to optimize your current processes. And in the planning stages, editing is crucial to devise a plan that is not only sound, but also digestible. The role of a BI editor is to allow the managers who oversee data collection to continue doing their job while simplifying the message for other data scientists and managers.
Furthermore, managers sometimes take on this role by themselves and turn out to not be that effective in clarifying messages. This creates more backup and traffic within your company that takes away from everyone's job duties.
The subject of big data analysis can be a tricky as there are several complex components that make it up. It's likely that managers aren't fully-equipped to discuss the minute details as they are prepared to discuss the overall strategy and business intentions.
Simplify Your Most Complex Data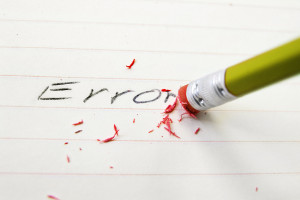 Professional and effective business intelligence editors have honed their skills in breaking down unfamiliar ideas into simpler terms. And this is a quality that's desired in an industry full of intricate nuts and bolts.
When plans or projections have to be discussed among different departments, it's desirable when a common language can be determined. BI editors should be able to bridge the gap between the numbers-minded data scientists and the forward-thinking, revenue-minded project planners.
Often times, higher-ups have the tendency to throw out blanket ideas without a full grasp of how to turn it into a reality. Before tasking data scientists with translation duties, a business intelligence editor can save time by turning those ideas into tangible sketches.
Smooth Out Overall Communication
Your BI editor should also be flexible among the different departments in your company. Between proposals, papers and projections, some of the best editors are able to even simplify complicated code. Programmers who are in charge of the technical background of your business intelligence solution can write code that's more complicated than need be.
Dubbed refactoring, this tactic simplifies difficult-to-read code into a more digestible, fluid language that makes it easier for anyone who access the programming code. The BI editor's need to comprehend analysis isn't necessarily needed, as long as they can decipher what the programmer's intent was and how to make the code actionable.
As many long-term marriages credit communication as the reason for their longevity, it serves a similar purpose in your business. Having a business editor to smooth out the dialogue between different departments can serve as a huge advantage by streamlining processes and developing a more unified company.