If you're now considering acquiring an ERP solution to implement into your current business structure, you're in for a treat. It's likely that you find your accounting, inventory control or product planning figures to be in disarray and you need a simple solution to have it all in one convenient place. With today's landscape of business intelligence options, there's many innovative software on the market to help you simplify the way you collect your big data.
At Business Impact, we understand the importance of having the proper data collection strategy and how crucial it is to your company's operations. With that said, we'd like to break down the basics of the software that is enterprise resource planning — or more commonly known as ERP.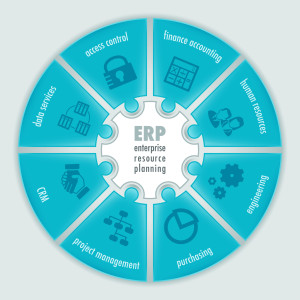 What Is ERP?
ERP is essentially the gathering of back-office information using a business process management software. Data collection for ERP is brought to the user via modules that focus on several business figures. They likely cater to important company features like product purchasing, product planning, distribution, accounting, marketing, human resources, finance and inventory. More specifically, an EPM (enterprise performance management) would focus on tracking your budget's purpose and execution.
Why Is ERP Essential?
How many times have you had to crunch end-of-the-quarter numbers and have had a tough time sorting out your numbers on an Excel spreadsheet? Perhaps you have all the information you need to make forward-thinking business decisions, but all of the data is hard to assemble in one format. Here lies the beauty of having an ERP software.
In addition to saving you crucial company time from going back and forth between documents, web browser tabs or computer programs, an ERP solution gives you the ability to analyze your data with all of it right in front of you. As you designate which ERP modules you'd like to focus on, you'll now have the ability to improve your company's data flow with streamlined business intelligence.
Furthermore, most ERP software systems utilize the best practices feature which shows the user potential plans of actions using the information it has collected. Implementing the right ERP solution serves to benefit everyone involved: decision makers, employees in the field, consumers and business partners.
Gain complete integration across
From front-end to back-end processes to forecasts to production, you should have real-time statistics that cater to each quantitative area of business.
Enhance productivity with automation
Eliminate the need to balance your data with a software that organizes and displays the figures for you.
Increase company performance
Optimize your decision-making and keep your staff up-to-date with the latest information to ensure well-informed company operations.
Create quality reports & performance analysis
Rather than taking company time out to map out the latest quarter's earnings, simply use your ERP software to extract the data. Plus, the use of your graphs and charts will make it easier for you to review a team or individual's performance.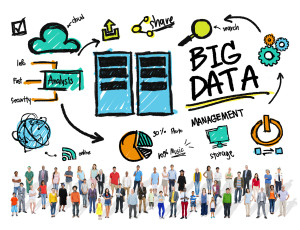 What Business Impact Can Do with Your ERP
Here at Business Impact, our team can revolutionize your data collection strategy no matter what software your company currently uses. As specialists in the Ross ERP system (now Aptean), we're able to build additional BI solutions to be used within the software application.
After all, we understand the importance of being able to analyze your data without having to ask your IT staff for assistance. As our focus is on helping companies achieve simple, accurate and up-to-date information, we stop at nothing to ensure your ERP and BI solution provides the data you need to make solid business decisions.
As you prepare to choose which ERP solution you'd like to use, there are a few kind that are available on the market today. From large enterprise to mid-market to small business to mobile-friendly to cloud-based to two-tier ERPs, there are options out there to suit your exact need. Contact one of our representatives TODAY to discuss which one is right for your business.