Mobility in the workplace is a trend that has been on the rise since we were able to bring smartphones and tablets into the office. No longer reserved for phone calls, smartphones have become the secondary screen of choice for most, behind the desktop computer.
However, with globalization and the need to be on-the-go continuing to increase in importance, the use of a mobile device for production purposes is beginning to creep into the first-place position.
With more innovations coming our way, what's the future of mobile production looking like? What can we expect to be simplified in the coming months and years? And what's the current state of mobile production?
In this post, we'll address these questions and find out how the trend of mobility and on-the-go production is affecting companies across the world for the better.
Current State of Mobility
One of the downfalls of being able to access your work information from your mobile phone is the plethora of other distractions that are also waiting for you. From applications that focus on games to music to news and beyond, there are many other options that employees may be influenced by. In fact, according to Flurry Analytics, 32% of mobile users spend their time on gaming apps, where productivity apps garner just 4%.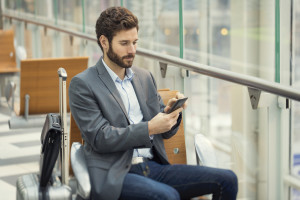 Many have speculated that the practical use of a smartphone for manual, productive work is severely limited. And this can explain why users are spending far less time working on their mobile devices and more time playing games. The smaller screens and fewer features make it more difficult to work on intricate tasks like spreadsheets or graphs.
However, for those managers or executives who simply need to use their mobile device to track numbers or to stay updated on current operations, big data applications serve them well. More BI applications are providing real-time information that is beneficial for those mobile managers who find themselves constantly in and out of meetings and need real-time access to KPIs to keep those meetings productive.
Changes to Expect in the Near Future
Across the board, mobile applications that are made for productivity must be able to provide reasonable usability given their awkward and space-limiting format. One of the underlying issues is that developers may be creating productivity apps as a secondary platform and not for primary use. User experience decreases when moving from a desktop platform to a mobile device and this transition needs to be more smooth.
Another feature that needs to be implemented, should you be in the market for a mobile application, is the solution's ability to cross platforms. To accommodate your employees who have different types of devices, your mobility tools should be compatible with Apple products as well as Android devices, and this goes for programming languages as well (HTML, Javascript, etc.).
A Silver Lining in the Current Structure
On the other hand, there are some positive attributes of mobile technology. As far as displaying data is concerned, as long as your internet connection is strong, this shouldn't become a problem. In fact, displaying data may be one of the most important features that a BI app can offer at this point in time.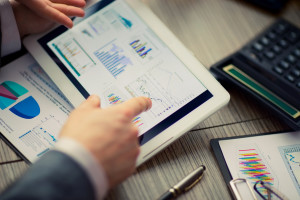 In Summation
The whole process of bringing mobility into the workplace is a complicated one. However, the more progress that is made, the easier it is for business owners to reap the rewards of their investment.
Data works best when it's all in one place — and while BI application developers may already know this, it's the simple, practical and user-friendly aspects of mobility that still have kinks that need to be worked out.
In the future we can expect less apps that perform separate tasks, but instead, more resources that are all-encompassing and strive for a smoother transition from desktop to mobile device. And further down the line, we can reasonably expect the development of workplace applications that are so similar to their desktop counterparts that users can't distinguish the difference.
For more information on how to select the proper BI solution for your organization, contact one of our specialists today!