Your BI solution's data warehouse (DW) serves as one of the initial checkpoints for your important business data. Your DW is a repository where your data is stored electronically before the data is able to be reported and analyzed. As a whole, this portion of you BI solution is also in charge of loading, managing and extracting this data.
While this tool is certainly useful for many businesses, not every type of DW is relevant to your business makeup or industry, even. This is why, in this post, we're going to break down the essential pros and cons of data warehousing, to ensure you make the right choice when choosing yours.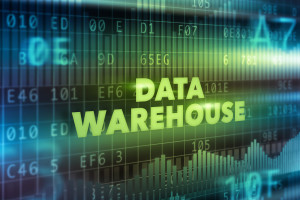 PROS of Data Warehousing
– Speedy Data Retrieving
How many times have you had a piece of information that you wanted to retrieve, but forgot where it was placed? Once you input your information into your DW,  you will never lose track of this data again. By conducting a quick search, you'll be able to find the statistic and further analyze it — without having to waste time in your search.
– Error Identification & Correction
Many of us have the natural tendency to skip over dotting the I's and crossing the T's when inputting raw information, but data warehouses help eliminate user oversight. Before loading data, your data warehouse makes it a point to show you inconsistencies and correct them. This is extremely helpful for those who may be careless or hasty when it comes to gathering data.
– Easy Integration
Your DW also adds value to operational business applications like CRM systems when the warehouse is successfully integrated. The complexity of its makeup allows a data warehouse to translate the information in a more simple, digestible format to the point where your team members can easily understand what's been placed in front of them.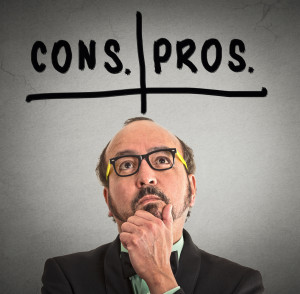 CONS of Data Warehousing
– Time Consuming Preparation
While a major part of a data warehouse's responsibility is to simplify your business data, most of the work that will have to be done on your part is inputting the raw data. Now, while the job the DW does for you is helpful and extremely convenient, this is the most work you'll have to manually perform, as the DW performs many other functions for you.
– Difficulty in Compatibility
Depending on the system you currently have in place, the use of data warehouse technology could likely require a helping hand from an independent BI team. With the intricacies of operating systems, software and programs, it can be difficult for a business owner to figure out how to properly make use of their data warehouse. Especially since the costs of these tools are investments in your business, you'll want to ensure that your system is working exactly the way you intend it to.
– Maintenance Costs
One of the pros and cons of your DW is its ability to consistently update. This is great for the business owner who wants the best and latest features, however these upgrades don't usually come cheap.
Including regular maintenance for your system, you can expect to shell out more than your initial investment should you want to have the latest technology at your fingertips.
– Limited Use Due to Confidential Information
If you have sensitive data that should only be viewable from a certain staff members,  your DW's use will be limited. In order to maintain the security of your current system, less usage could eventually decrease the overall value of your data warehouse.
No matter your needs or concerns, our specialists at Business Impact look forward to helping you make the right decision when it comes to selecting the right BI solution for your company. Contact us today to learn more about how we can help your organization get the most out of its business intelligence solution.