Bringing Together the Critical Expertise Needed for Success
Best executives often refer to "information overload." Sound familiar? But the real challenge is being able to pull your data together in near real-time. What you need to see. How you need to see it. That's what Business Impact does. We make it possible for you to make an impact.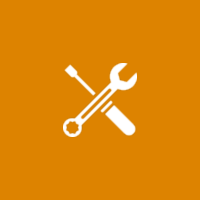 technical expertise
Your data comes from all directions, and in many forms and formats. Business Impact has the technical expertise to consolidate your universe of data, regardless of where they come from, and provide best-in-class solutions.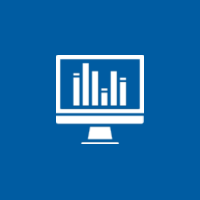 industry expertise
To achieve a business impact, your business intelligence partner must first understand your business. Business Impact is able to collect, organize and visualize your data in ways that are appropriate and effective for your specific industry.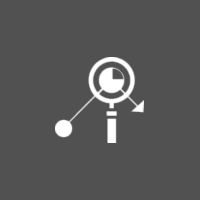 business expertise
Data should be accessible to all functions in your enterprise. But not everyone wants to see data the same way. Whether you are in finance, sales, operations or management, we make sure you are able to make an impact based on the data you need and how you need to see it.
Business Intelligence & Analytics Tailored to Your Specific Needs
Business Impact is experienced in how your business does business. And we give you the impactful intelligence you need to succeed
wineries
pharmaceuticals
food manufacturing
manufacturing
convenience stores
Distributor channels, direct-to-consumer, wine clubs, restaurant sales, vintage quality, inventory, allocations… the Wine business is a lot harder than just making wine. Business Impact helps many of the world's leading wineries manage their operations and sales by fermenting a very complex set of data sources and distilling it into actionable information.
The Pharmaceutical industry is as data intensive as they come. From government reporting to chargebacks, from product lot tracking to average manufacturer's price, we help companies get a clear view of their gross to net. If you need accurate, insightful reporting, "take two aspirin and call me in the morning" is not an option.
Food products come in all shapes and sizes. And so does the data for it. Product quantities, sales, coupon adjustments, spoilage can all be reported using different terms and tags based on the retailer or distributor. And your own data must link supply chain schedules with manufacturing, inventory with anticipated need, sales performance by stores, sales team and region. Business Impact understands the business of food.
Business Impact has experience in bridging the gaps between manufacturing, sales, products and promotions to provide a Manufacturing Business Intelligence solution that works the way you work, and shows you the KPIs you want to see. Business Impact can help you find new ways to manufacture profit.
Not only is your Convenience Store chain unique, your individual locations present different challenges and opportunities. What works to pump up profit and reduce waste can be different depending on locations and the neighborhoods they are in. We have solutions that let you manage your business, understand each location, evaluate each product and sku in ways that make an impact on your success.
How We Make a Business Impact
At Business Impact, we are more than just consultants. We do the work to deliver the business intelligence you need.
first
we identify
We identify essential information from the many systems you have both internally and externally. They are the tools of your business.
next
we organize
We take all of your data sources and organize them into standardized, coordinated, useable data sets. Before, you had tools. Now, you have power tools.
then
we deliver
We develop best-in-class, custom-tailored solutions for your industry that deliver the business intelligence you need. Solutions that give you the insights to make an impact.