Your business is in a rut. Sales are plateauing, but they're at a low level. The sales season hasn't changed, but for some reason you can't quite put your finger on why your company's sales has come to a standstill.
It's instances like these where the investment in a business intelligence solution will come in handy to give you the proper guidance. Having real, tangible numbers is one of the benefits that every business owner should take advantage of to get an upper hand on the competition. Not to mention, having the proper data will allow you to see where your company is lacking and where it's thriving.
Now, it's not uncommon for the big data that's gathered to overwhelm a management team who mostly works with simplified data that includes charts, projections and sales. However, It shouldn't be a challenge. Data should work for you, not against you. With that said, we found it important to inform you on helpful ways to make it easier for you to use the data that you've worked so hard to gather.
Consolidate Important Data on One Single Page
A lot about analyzing your numbers is about presentation. You may have all the necessary information, but unless it's presented in front of you in a clean, digestible format, it can be rendered useless. This is why we suggest making use of a business solution that allows you to see all of your data displayed in a simple and dynamic dashboard. By tying in all the available data sources with one another (or even, one all-encompassing source), this makes it easier to interpret the information and make the changes needed to improve your business. Often times, using multiple data sources can make your statistics more susceptible to errors. We also suggest you update your data as often as possible. It's unfair and inefficient to track your progress with statistics that are outdated and no longer depict your company's current standing. Using a business intelligence solution should require minimal work on your end, but make sure to do your part as to not skew the numbers you need to assess your team.
Regularly Meet with Your Management Team
Get a solid understanding of your company's needs by hearing it straight from the team that'll be using the data most. Gauge their needs and wants to see if there's a better way to collect data or if there's even a different software that can better suit your needs.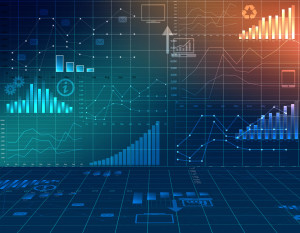 Have Your Data Accessible to Your Movers & Shakers
The decision makers on your team should be the ones who the data is made specifically  to cater to. In this day in age, the available business intelligence solutions should be easily-manageable to the point where your higher-ups can navigate the information with little to no assistance. By simplifying the availability of this information, the task of processing data will be quicker — saving ample amounts of time that can be used elsewhere. Continuously training your management team on how to use your business intelligence solution is highly recommended to bridge the gap between the data collectors and those who make decision based off their gatherings.
Get Your Data NOW 
—

Invest in Real-Time Technology

What's the point of assembling pages of statistical information if by the time you read it, it's already old news? It's one thing to assemble data, but it's an extra advantage for that data to be given to you in real time. Whether it's your sales team, marketing efforts, number of leads or even the number of items in your warehouse, it's easy to take advantage of real-time technology. Better decisions are inevitable when you have the most up-to-date information at your fingertips with a reliable, efficient and timely business intelligence solution. Need help deciding on how to make your data more simple and accessible? Contact one of our business intelligence specialists to assist you!